Amplify Austin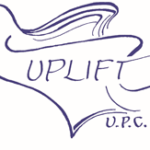 Amplify Austin Day is our city's annual day of giving. We hope that you will support Amplify Austin with gifts directed toward UPLift, one of the supported charities in this day of giving, and a key ministry of UPC.
Your gifts will help us help our neighbors keep their utilities on, pay their rent, fill their prescriptions, and get their lives back together. Please keep all our neighbors in your prayers, and help us show them that they are not alone in these times of crisis.
Please spread the word and help us UPLift our neighbors! Share this email with your friends and on social media, and donate to UPLift at the link below.
https://www.amplifyatx.organizations/uplift
Related Events