Adult Classes at UPC.
No matter your age, there is a place for you here. On any given Sunday morning — and throughout the week — you'll find us deeply engaged in scripture, wrestling with the issues of the day, and creating space for fellowship, community, and care.
Right now, we are finding new ways to connect online. Adults of any age are welcome in any class, and we hope you'll find within them a safe space to explore your faith in good company — so find the one that's right for you!
Below, you'll find a current list of our ongoing classes. For more information, or to keep informed about new offerings, get in touch with Pastor John Leedy, or subscribe to the church newsletter.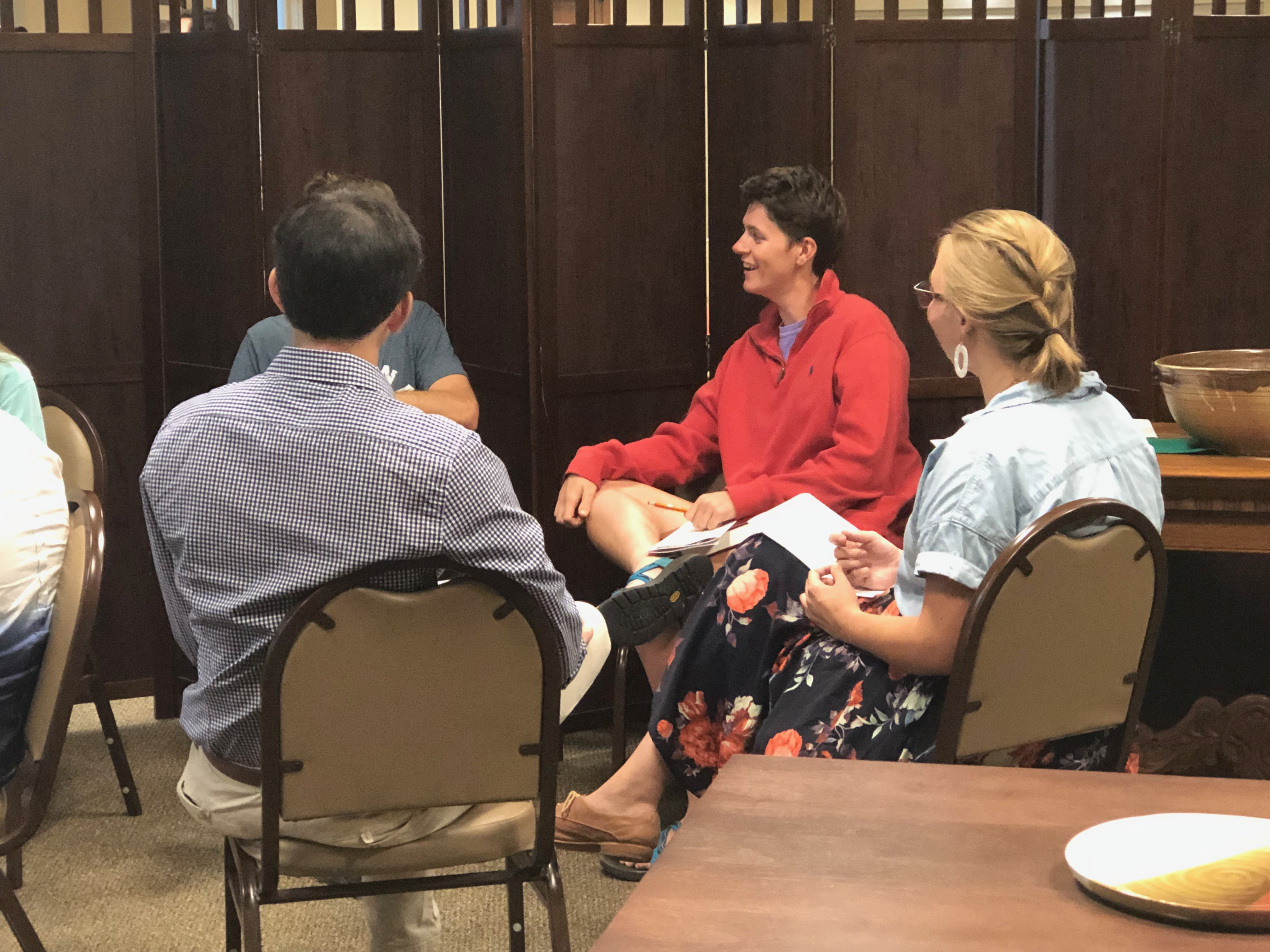 The Present Word class, led by Roscoe Overton, works its way through different books of the Bible, focusing on a different theme in each quarter. Studying scripture, the class seeks to discover what the text means and how it is relevant today. No need to wait for a new quarter, explore with us any time!
Focuses on relevant topics for Christian parents and families. Providing a place for conversation about issues affecting families, this class seeks to equip parents with the support and knowledge needed to grow faithful families today. Right now, the class has a "Happy Hour" format, meeting Thursdays for fellowship and reflection when kids are in bed.
Tuesday Evening Bible Study
Adults gather via Zoom for study and discussion. Themes change each semester. Led by Jon Eddison. on hiatus