UPC is a Micah 6 of Austin congregation.
"What does the Lord require of you, but to do justice,
to love kindness, and to walk humbly with your God?" Micah 6:8
UPC partners with 11 other area churches in a collaborative outreach ministry, Micah 6 of Austin, to serve low-income and street dependent neighbors. We believe that together, we can do more to help more people than we can individually.
Today, UPC hosts the largest of Micah 6 of Austin's four programs, a free-pick food pantry.  The pantry helps low-income individuals and families meet their most basic need for food. All are welcome. Shoppers may come once a week, either Thursday evenings or Saturday mornings, as long as they need, and select from a variety of fresh fruits and vegetables, staples, canned goods, breads, packaged food, and occasionally frozen meat, milk and eggs. The pantry partners with the Central Texas Food Bank, local groceries, and small community gardens.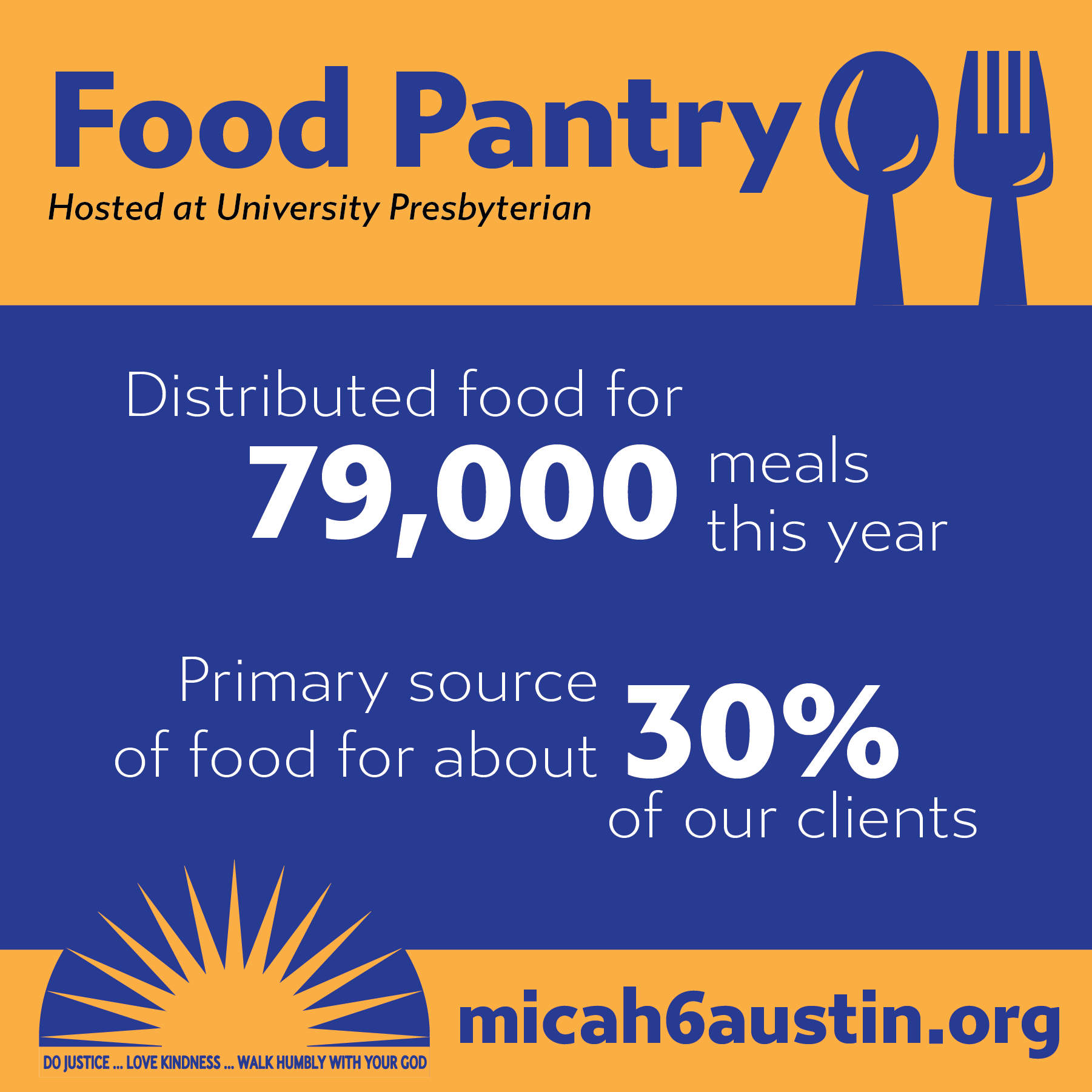 Be part of the Micah 6 team.
To operate safely and efficiently, the food pantry needs more than 60 volunteers each week. Our volunteers include members of faith communities, UT and high school students, families, or anyone who wants to join in the important work of feeding the hungry.  Micah 6 especially needs volunteers to make weekly food runs to area grocery stores and to the food bank (an SUV or pickup truck is required), and to receive deliveries on Thursday mornings.