Music is a gift of God.
Music is a vibrant part of our worship. Music and singing root us in faith, tell our stories, and pull us together as community. We're a singing congregation, and our song at worship crosses boundaries of sounds, styles, and centuries. Music in worship invites us all! And even though we're online right now, music still allows us to worship and connect every Sunday. Worship with us, and you will quickly discover a people whose faith shines in song.
The most important musical ensemble at UPC is the congregation! Every Sunday, we join our voices in hymns and songs, accompanied by our renowned organ or by other instrumental combinations. Most of our hymns come from Glory to God, the most recent official hymnal of the Presbyterian Church (USA), which includes words and melodies to reflect the diverse landscape and history of the denomination in the twenty-first century. We hope your voice will join ours!
To connect with any of the below musical opportunities, get in touch with UPC Interim Director of Music Eric Wall.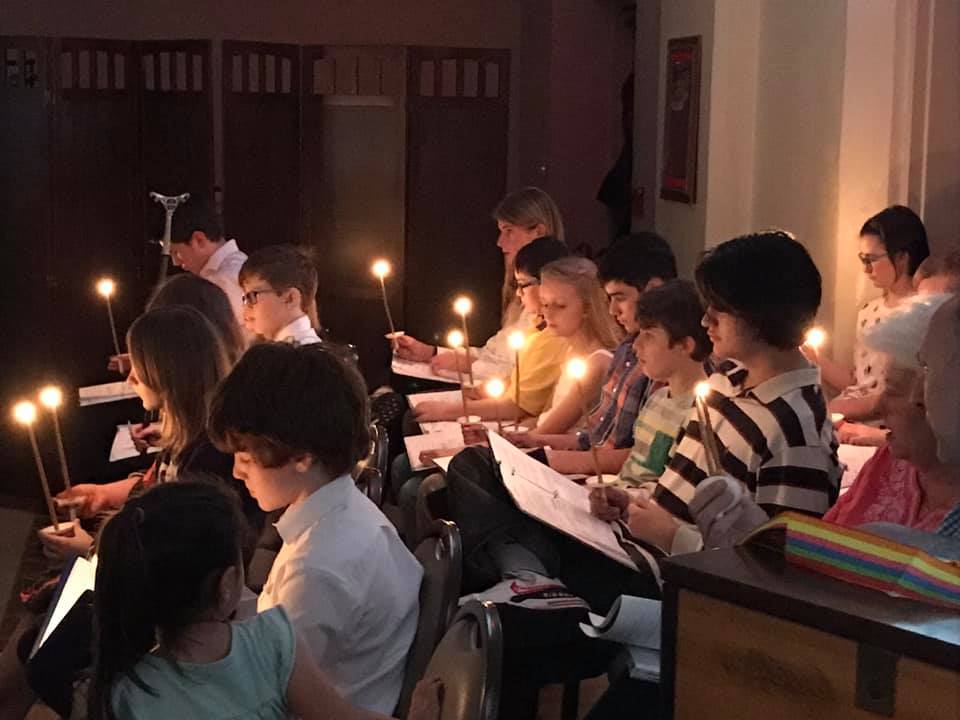 UPC Chancel Choir
The music of the UPC Chancel Choir embraces a wide range: gospel, classical, folk hymn arrangements, and more, a cappella or accompanied by organ, piano, or other instruments. When worship is in-person, the Chancel Choir sings for most Sunday mornings, as well as services such as Christmas Eve, Ash Wednesday, and Good Friday. Retreats and partnerships with other churches help form a lively community of song and friendship. Currently, the Chancel Choir gathers online for rehearsal and fellowship.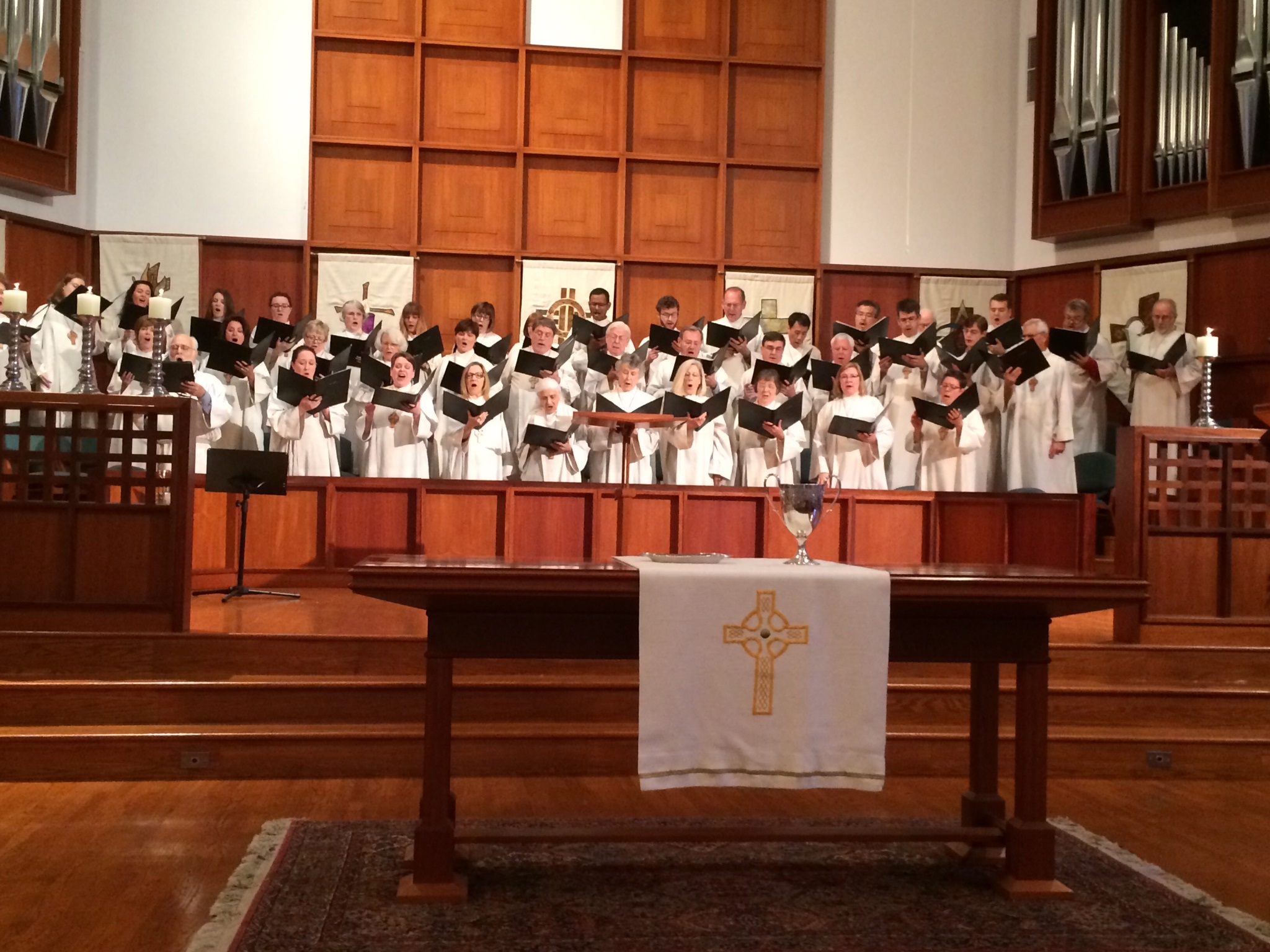 Laudate Children's Choir
The Laudate Children's Choir is open to first through eighth grade students, and focuses on teaching and musical education in preparation for leading worship occasionally through the year. As a result of the COVID-19 building shutdown, the Laudate Children's Choir is on hiatus, so we are actively imagining opportunities for children's musical leadership in our online worship.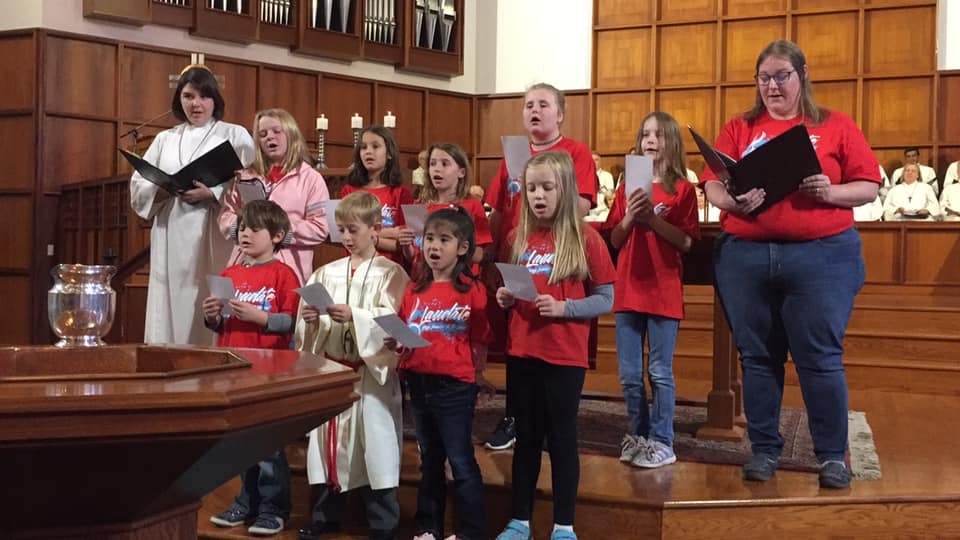 UPC Handbell Ensemble
UPC is fortunate to possess a wonderful set of church bells, and the talents of this ensemble who gather to offer them into our worship several times a year.