Curious about worship? Find answers to frequently asked questions here.
How do I park?
Park for free Sunday mornings in the UT Coop garage. Other times, pick up a parking code at the church office or hospitality desk.
Should I bring my kids?
Yes! Children of all ages are a beloved part of worship, and we encourage kids to participate in worship in lots of ways: singing hymns, serving as acolytes and offering prayers, and joining every Sunday in our Time with the Younger Church. Our ushers have children's worship materials to help kids navigate the service. Children engage worship in their own way, and we celebrate with joy all the noises and movement that come alongside.
Sometimes, children need to be in their own space during part of the worship service. Childcare for younger children is always available in the Nursery on the lower level of the sanctuary building. Most Sundays, after Time for the Younger Church in the sanctuary, kids ages 3-6 can experience Bridge to Worship in a classroom near the nursery.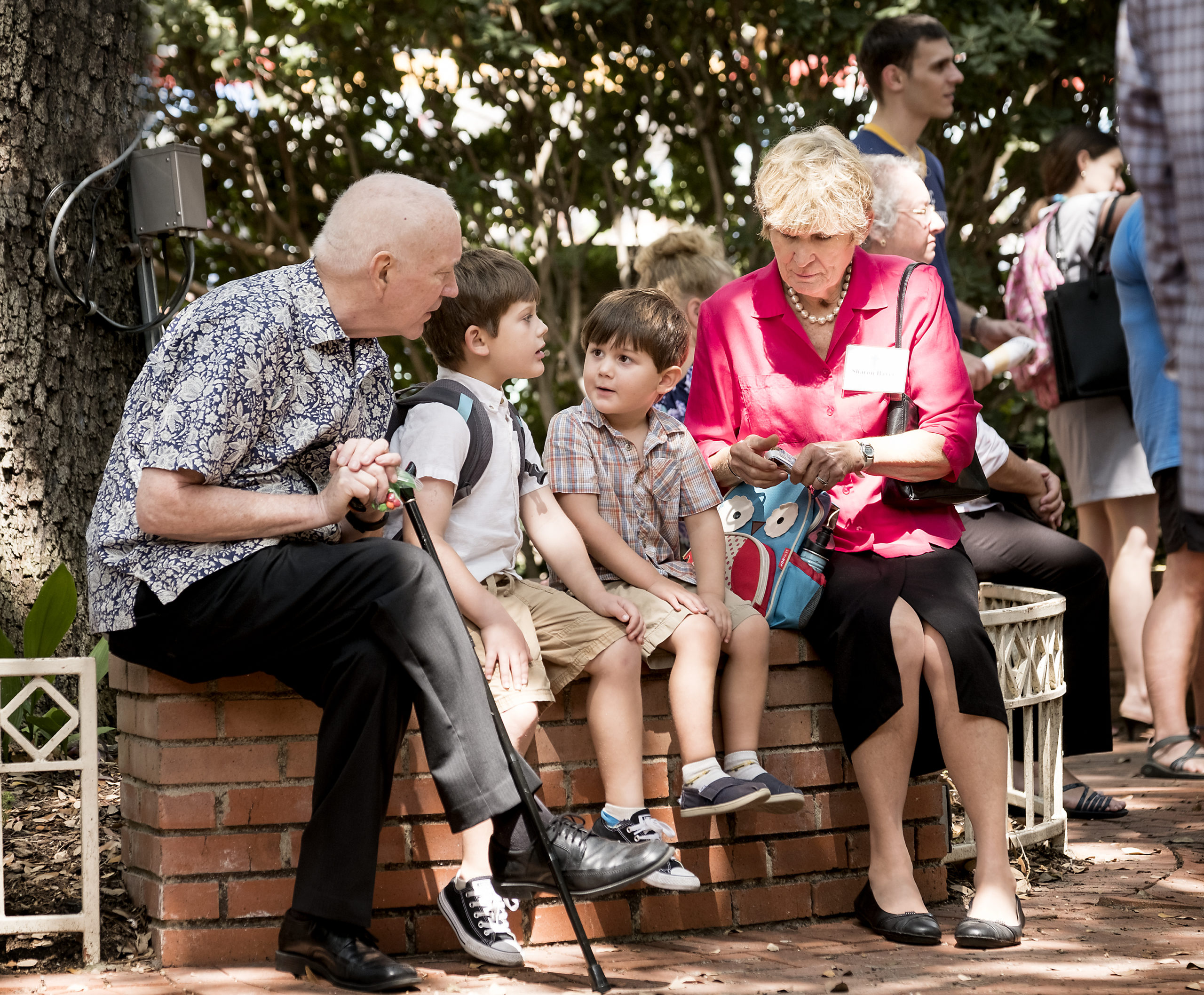 What if I have special needs?
Wheelchair access to the education building is via the ramp in the central courtyard. The lower level of the sanctuary has a T-Coil Loop System for hearing access: simply switch your hearing device to the "T" setting to access the channel. Ushers have headphones and large-print bulletins on request.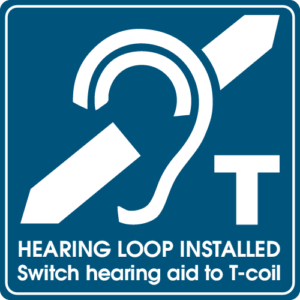 What should I expect from communion?
We celebrate communion on a regular basis, and there's a good chance we'll celebrate it on the first Sunday you come to visit. For us, communion is a vital celebration of the love and forgiveness of Jesus Christ, and of the community into which Jesus calls us. It feeds us for our life together, and for the work of justice and peace to which Jesus sends us.
During communion, the pastor will pray over bread, wine, and juice, in remembrance of the last supper that Jesus held with his disciples. After that, the pastor will invite the congregation forward to receive a small piece of bread and either wine or juice. All are welcome: at the direction of ushers, you can follow your pew-mates and come forward, run your fingers through the water in the baptismal font if you wish, take a piece of bread, dip it either in wine or juice, and eat. There are also gluten-free wafers available, or, if you wish, you can stay in your pew, and an usher will come by to ask if you wish to be served there.
The most important thing to know is that, at UPC, communion is a celebration. It's an opportunity to remember all the ways in which God surrounds us and holds us. It's not something we get right or wrong — it's something we receive, with joy, and we certainly hope that you will sense the joy of the moment with us.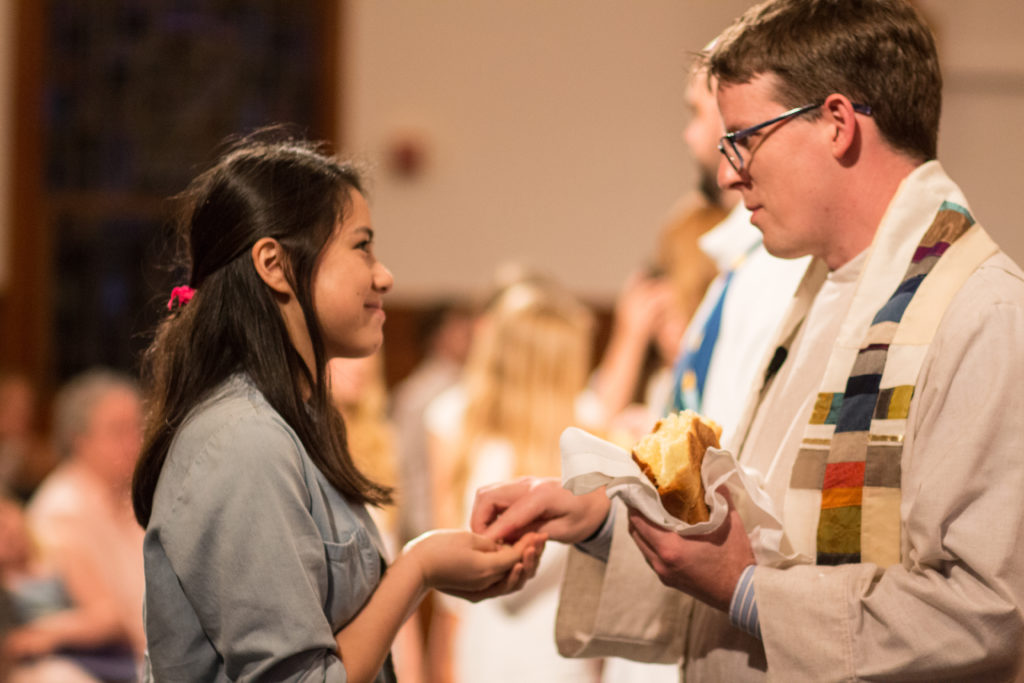 What about giving?
We believe that one of the ways that we are supposed to respond to God's love is by offering of ourselves — with our volunteer time, with our skills and ideas, and, also, with our money. Throughout the year, members of the UPC family make good on this offering in lots of different ways, often including the fulfilment of annual pledges of financial support.
During Sunday worship, we take a time to remember this call to offering, and to provide an opportunity for giving as a part of the service itself. In that moment, ushers will pass plates down the pews, into which you are invited, if you like, to make a gift to support our ongoing ministries. We invite everyone in worship to make some kind of gift — to put a spare dollar in the plate — so that the plates themselves can be a visual reminder of the abundance of God's love for us.